Icarus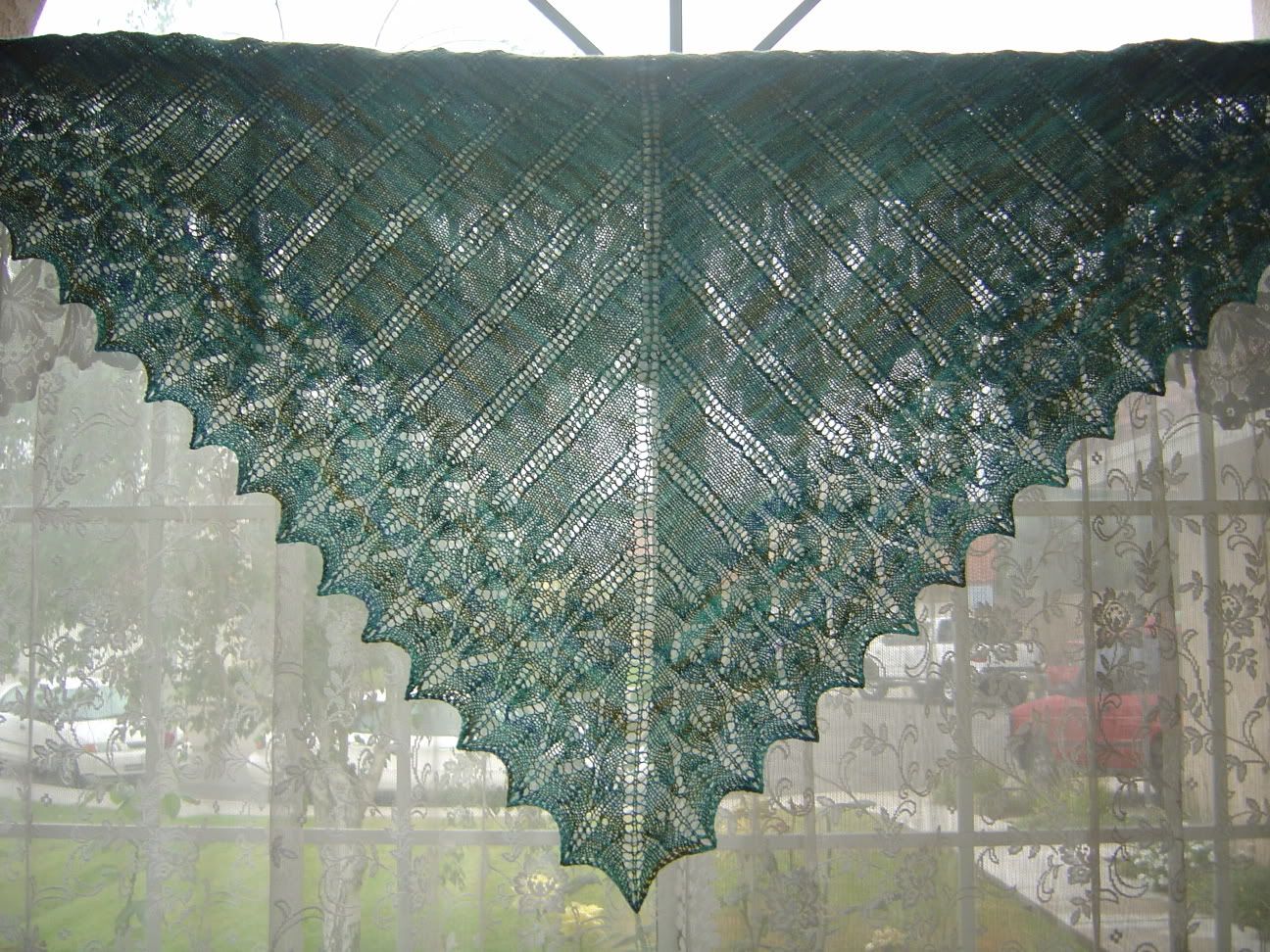 Specs: Icarus, Summer 2006 Interweave Knits.
Yarn: Interlacements, Rick Rack II (Judy Ditmore), color 119, about 1200 yards. 100% Rayon. And yes.... to my great relief, rayon blocks well and makes "points"
Needles: Addi Turbos, size 3, 24"
Comments: Great pattern, fun k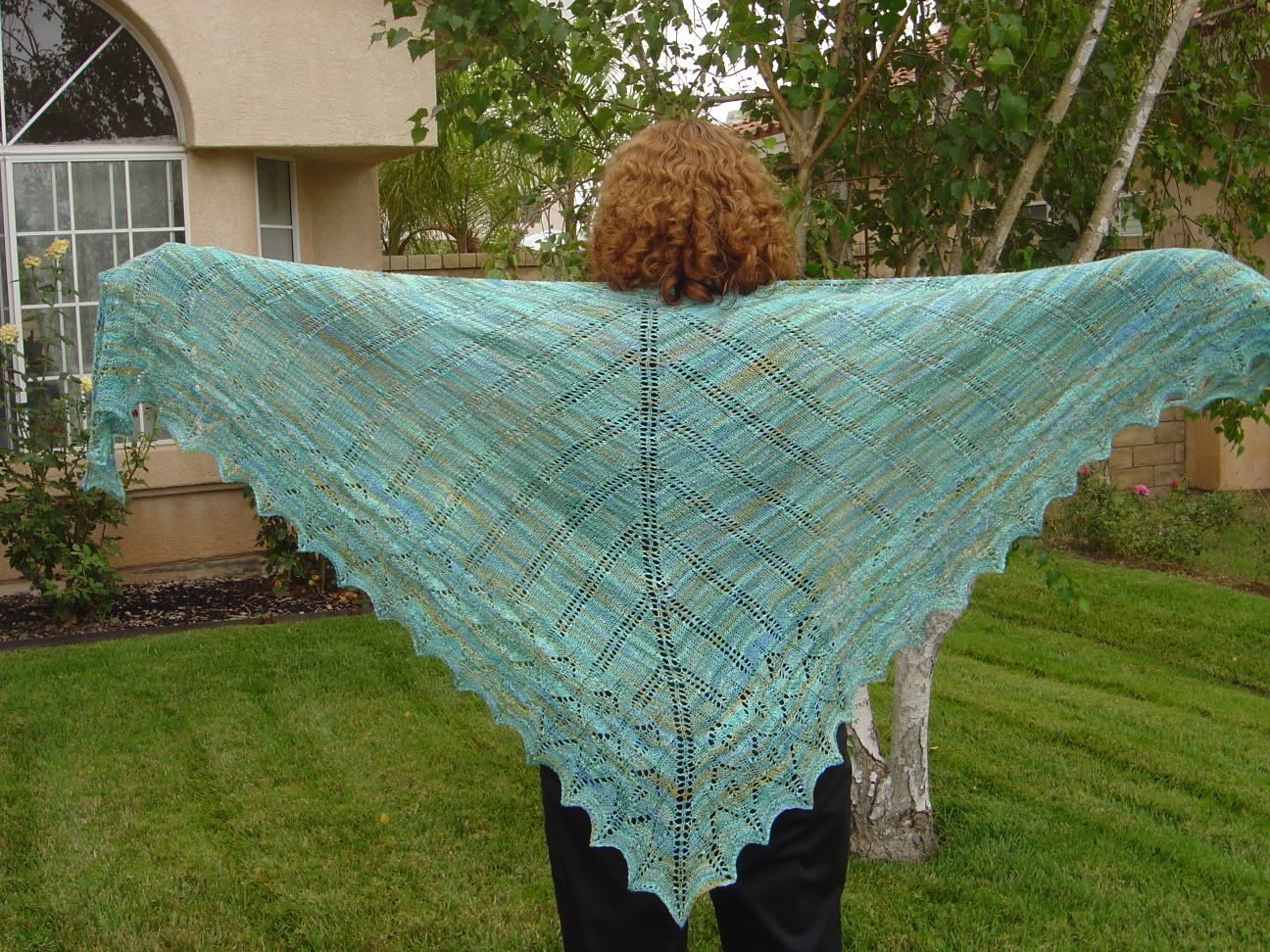 nit, well written. Big payoff. I still walk into the other room just to look at it.