Eiffel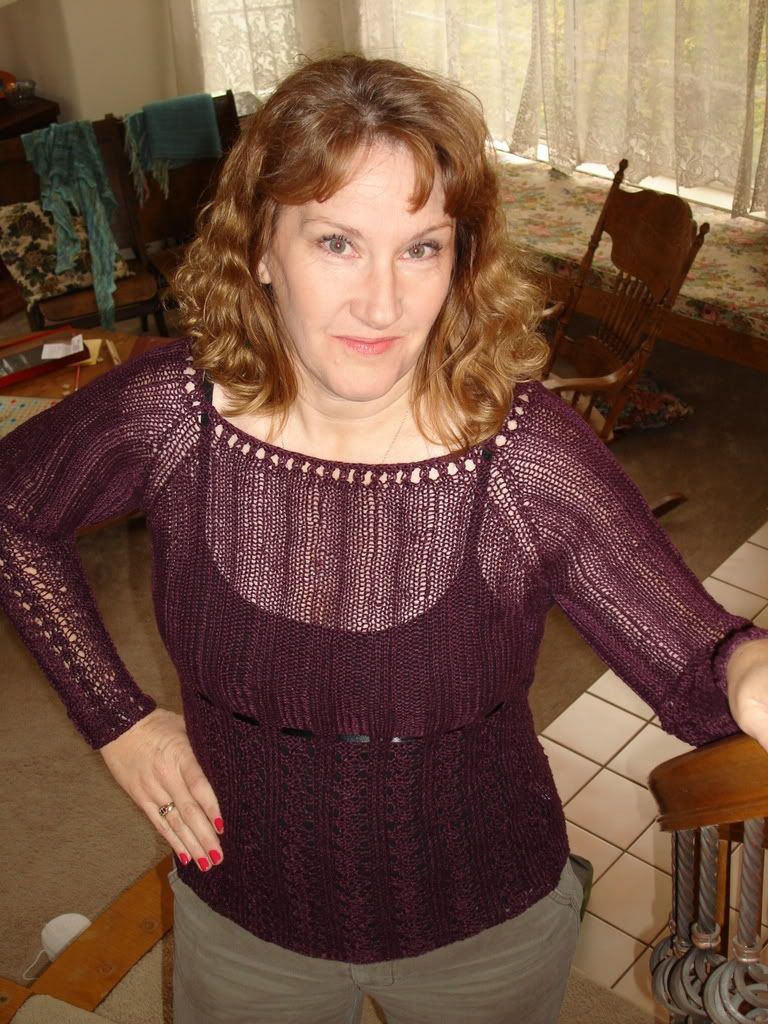 The fit is perfect, the pattern is very well-written, the yarn was fun to work with - a total winner.
Pattern:
Eiffel
, Winter Knitty, 2006
Yarn:
Louet Euroflax
linen, fine/sport weight, in Eggplant, 3 skeins
Size: Medium
I was surprised at how much I enjoyed knitting with the linen. I ran the garment through the washer, and gave it about 10 minutes in the dryer, then laid it out to block. It hasn't softened up tooooo much yet, but I think it will with time.
Style note: I decided not to put the ribbons on the sleeves, but felt it still needed it on the body for fit, but I have tied it in the back.... I think I'm of an age where the ribbons and bows are just a bit too cute for me.