Sister Scarf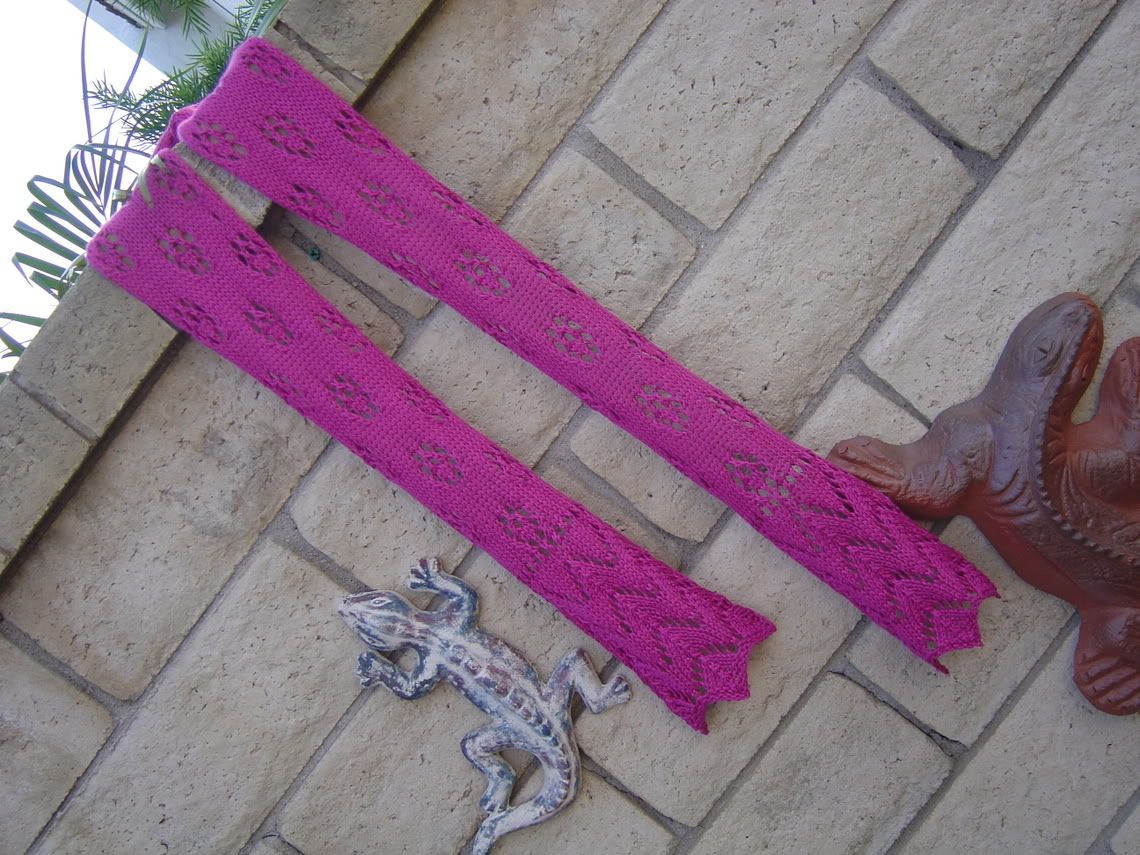 Pattern:
Sister Scarves
Yarn: KnitPicks Shine
Sorry, I don't remember a lot of the specs on this, such as needle size, but I know it took less than two balls. I changed the pattern and used stockinette for the body.... a mistake, because it curls terribly.
I'll probably make this again, using just the Horseshoe lace (on the bottom of the scarf) for the whole scarf... I really love that part of the pattern.